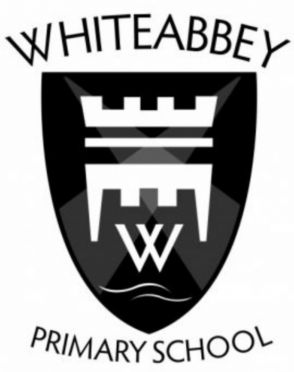 Alumni Honours:
Established in 1839, our school community celebrated our 180th birthday in 2019. As part of the celebrations we started to establish a register of our alumni who have represented our province and country in sport and other fields of life post 18 years of age.

Not all sports and fields of life have formal representation at province and national level, nevertheless we would love to know how well our alumni are doing so please submit a record if you feel you, or a past pupil you know, has achieved a similar level in their chosen field. Submissions can be made online here: https://bit.ly/2q4R8QA Please feel free to share this link with as many of our past pupils as possible to spread the word.
All Alumni:
If you are a past pupil or member of staff of Whiteabbey Primary School we would love to hear from you !!
Please drop us a comment and let us know the year you left and what you are doing now. All our current and past pupils and staff make us the learning community we are, so please keep in touch. All posts will be read before being posted to the website. We are also on Facebook, Twitter, Instagram and we even have a page for alumni on LinkedIn so there really is no excuse for you not to keep in touch.
Pre 1990 Photo Gallery:
We have also started a photo archive of photos taken in the life of our school pre 1990. If you have any that you would be willing to include just email them to photogallery@whiteabbeyps.co.uk
This is a link to the Archive Photo Gallery for any of you looking to see them.
Laura Faulkner - 30th Apr 2022
April 29th 2022
Attended Whiteabbey Primary school from 1967- 1973.
I remember the good times as a child. I remember a few names listed below. I would like to reach out to anyone that remembers me. I live on Old Manse Road back then.
Margaret Reichardt - 23rd Jan 2022
I attended whiteabby p3-7, loved Mr Gribbon, absolutely terrified by Ms Ash. One of my favorite memories is of going to hear a classical concert by the Ulster orchestra in Belfast. I went on to become a RN (RVH 1974-1977) and moved to work and marry in the US.
Andrew Brooks - 27th Sep 2021
I left Whiteabbey in 1991. Had some great teachers, such as Mrs Downey, Mrs Rodgers, Miss Doherty, Miss Wylie and Mr Young. We had a superb football team, winning the League and Cup double in my final year.
I loved primary school so much that I studied to be a teacher at Uni. I am now the Headteacher of a primary school just outside Carlisle, Cumbria.
Alan Easton - 30th Jul 2021
Attended Whiteabbey primary from 1956 to 1962. Walked from Hillview Ave. Cloughfern with my sister Pat to school every day and back. Loved my time there. Mrs Sinclair P1 where you rimed of your 10 times tables. Mr. Topping who used his cane on me many a time, didn't do me a bit of harm. Mr. Gribben music teacher, Mrs Ashe who always seemed cross, Mrs. Fair and Mr Bailey. Remember climbing the massive tree beside the football pitch. Great times.
Richard MIDDLETON - 12th May 2021
My father taught at Whiteabbey in the late 50s early 60 s before moving to Ballyclare secondary leaving in 1972 to teach in York where he retired in 1984. He often mentioned that Whiteabbey had a very good football team.
Robert picken - 22nd Feb 2021
Left school at age 15 -1959
No decent jobs in Whiteabbey
Moved to England in 1965,
Went to Collage, did a 3 year course got my city & gills
For plumbing, retired now at 76, married,3 children 5 grandchildren,
I had lots of energy when I went to Whiteabbey primary school,always in trouble,caned most days,I remember Mr Topping "Herbie," Mr Middleton, Mr Bailey, "a teacher to
Avoid", and Mr Gribben, it was an experience, And i still have vivid memories,

Yvonne new surgenor - 16th May 2020
I remember my first day at WA primary in about 1950. My friends and I consider ourselves privileged to have been pupils in this era. I have photo of orchestra as was in Larne Times 1958. Would be happy to hear from anyone from those days. Attended memorial concert for Mr Gribben "Jubbie" have photo of boys class around 1918ish
In Presbyterian grounds.
kieran mc cormick - 23rd Aug 2019
hello
any old photos of classes on line 1968 to 1974
former pupil
Paul Reid - 23rd Jun 2019
Attended WPS P1-P7 leaving 1979 had a great set of teachers, some a little more scary than others. We all had lots of fun around "The Big Tree" and getting told off for climbing it. School dinner - you either loved or hated them with semolina pudding a specialty. Then there was the big black oil storage tank affectionately known by the boys as "The Jobby Machine". Loved the walk home through Whiteabbey village and the customary stop at Alecs sweet shop for a bubbly. Great school so many good memories.
Ivan Houston - 4th Apr 2019
Attended WPS from 1957-63. Miss Ashe not to be messed with. Mr Gribben was class even when you were a dummy violinist in the orchestra. Had the 'pleasure' of being in Herbie Topping's office on many an occasion.
Sandra Gray (McCleery) - 24th Feb 2019
Absolutely loved every moment at Whiteabbey (1953-59). Mr. Gribben
( Juby) was a legend! Still doing my italics!!! Happy days!!
Carol McCullough (McCleery) - 24th Feb 2019
Brilliant school. Loved Mr Gribben. We learnt algebra, italic writing and everybody learnt a musical instrument.
I remember a concert we did for the parents and he gave us Mars bars to say thank you and divided them up so fairly we had three and a third each!! I was there 1956 to 1961. Fabulous country dancing at lunchtime on a wet day. Great memories.
Chris Aspinwall - 10th Aug 2018
Attended 1967 - 1973. Mrs Friar P1, Mrs Mills P2, Mrs Rodgers P3, Mrs Baxter P4, Mrs Ledley P5, Miss Ash P6 (scary) and Mr Gribben P7. Never liked the school dinners. Hated lumpy mashed potato. Mr Topping was the principal when I started, but he retired and was succeeded by Mr Long.
Christine Mooney - 13th Apr 2018
Attended from 1966 to 1971 was Christine McKeown then. We lived opposite the school in 27 Old Manse Road. Mr Gribben(P7) would send a comic and sixpence when you were off sick. Miss Ash (P6) frightened me!
Lorimer - 22nd Dec 2017
Liked Mr Gribben ("Zubby") Mrs Friar Biddy Sinclair(del head) Mr McMillan and not forgetting Herby Topping, Head Master. Very accurate with the cane.
Ian Lorimer - 18th Dec 2017
Attended WPS late 40s early 50s. Happy days apart from Mr Bailey. Scary man.
Wesley McGowan - 17th Sep 2017
Valerie (nee Howell) & I attended in the 1950's, but can't work out if we were in the same classes. Is there any way to check? Can you help please?
Whiteabbey Primary School,20-30 Old Manse Road, Whiteabbey, County Antrim BT37 0RU
Phone: 028 9086 2185 Email:info@whiteabbeyps.co.uk